Saint Stanislaus Bishop and Martyr Roman Catholic Cemetery, Cheektowaga, NY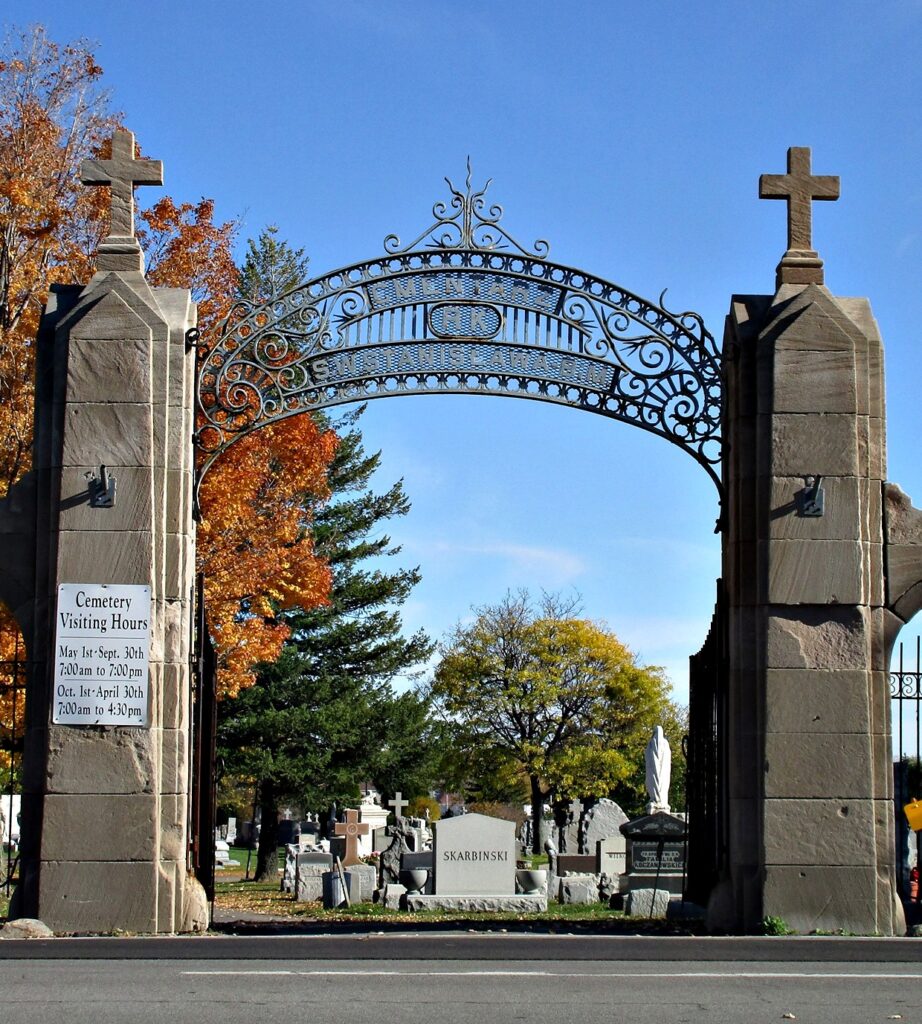 PGSNYS members Edward Kornowski, Maureen Gleason, and Dolores Ferguson assisted
Barbara J. Ruppert, who created a website after photographing and documenting the burials at
Saint Stanislaus Cemetery in Cheektowaga. Barbara's website, Grave Finder at St. Stan's, offers a searchable database of burials in the cemetery, plus cemetery maps and instructions for locating graves. Grave marker photos are available for a nominal fee.
St. Adalbert's Roman Catholic Cemetery, Cheektowaga, NY
PGSNYS member Edward Kornowski replaced and dedicated the wooden cross memorial of reinterred Michalina Buczkowska at Saint Adalbert Cemetery in Cheektowaga. He also drew a new map and indexed the entire old cemetery from records he found in the caretaker's shed. The full story was featured in Searchers vol. 67, no. 3, Winter 2014.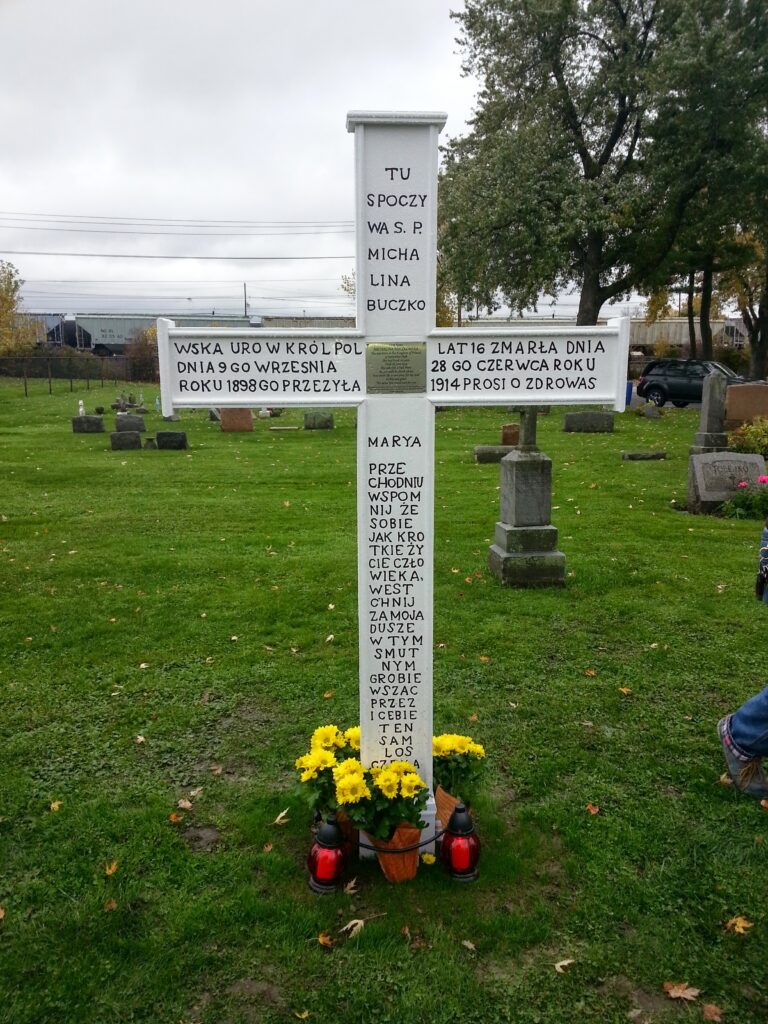 Holy Mother of the Rosary Polish National Catholic Cemetery, Cheektowaga, NY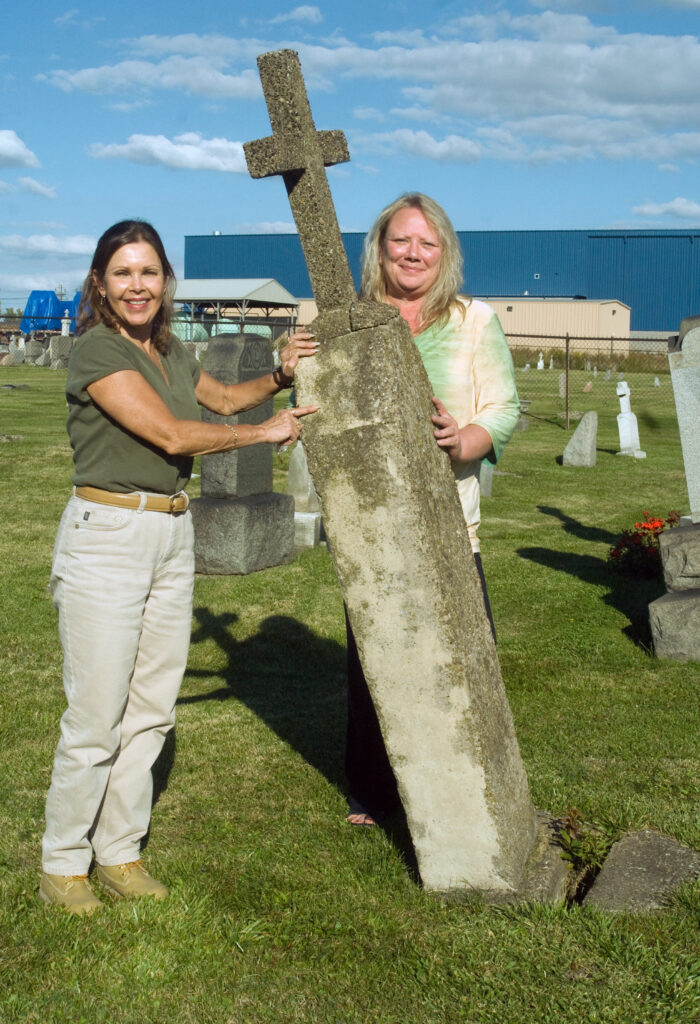 From 2013–2014, PGSNYS members, including Maureen Gleason, assisted Deborah Lasek, project coordinator, with the restoration of the oldest section of the Holy Mother of the Rosary Polish National Catholic Church (HMRPNCC) cemetery, located on Dale Road in Cheektowaga, New York. Lisa Anselmi Ph.D., the Assistant Professor and Chair Archeologist of the Anthropology Department at Buffalo State College, with students and others, searched for unmarked graves with the use of ground penetrating radar equipment. Along with members of the cemetery board and parishioners, volunteers unearthed, leveled, and restored the frail headstones. Early cemetery burial records of section P that were destroyed by a rectory fire were re-created
by Maureen Gleason from grave marker inscriptions, and the resulting HMRPNCC cemetery burial records are indexed in the PGSNYS database.