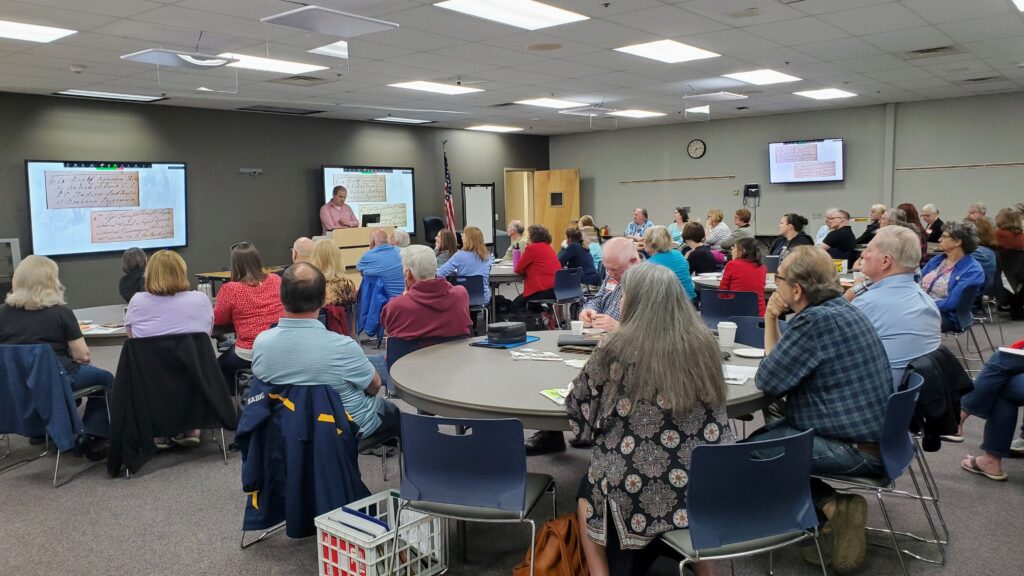 Please join us in person at our monthly meetings, which are free and open to the public, and take place at Erie 1 BOCES, 355 Harlem Road, West Seneca, New York. Meetings are typically held on the second Thursday of the month from 7:00 pm–9:00 pm. PGSNYS members who cannot attend in person will receive a Zoom link via email a few days prior to the meeting.
Meeting Schedule
April 13th, 2023: "Planning for the Future: PGSNYS Membership Feedback Meeting," by Denise Oliansky.
May 11th, 2023: "Boots on the Ground: The Role of an Onsite Researcher," by Lucjan Cichocki & Aleksandra Kacprzak
May 21st, 2023: 12 PM-3 PM, Polish Genealogy & Polonia Fair, St. Stanislaus Parish, Adamski Social Center, 397 Peckham Street, Buffalo, NY.
June 8th, 2023: "I Found My Ancestor in the PGSNYS Database. Now What?," by Nicole Lodyga Pohancsek
July 2023: Summer Picnic. No regular meeting. Details TBA.
August 10th, 2023: Members' Meeting/Research Night
September 14th, 2023: "History of Divorce Laws in New York State," by Ceil Mikalac
October 12th, 2023: "Buffalo's Polish Churches: Roman, National, Independent, Baptist, and Presbyterian," by Greg Witul
November 9th, 2023: "Reclaiming your Polish Citizenship Through Ancestry," by Eva Hussain
December 2023: Christmas Party. No regular meeting. Details TBA.